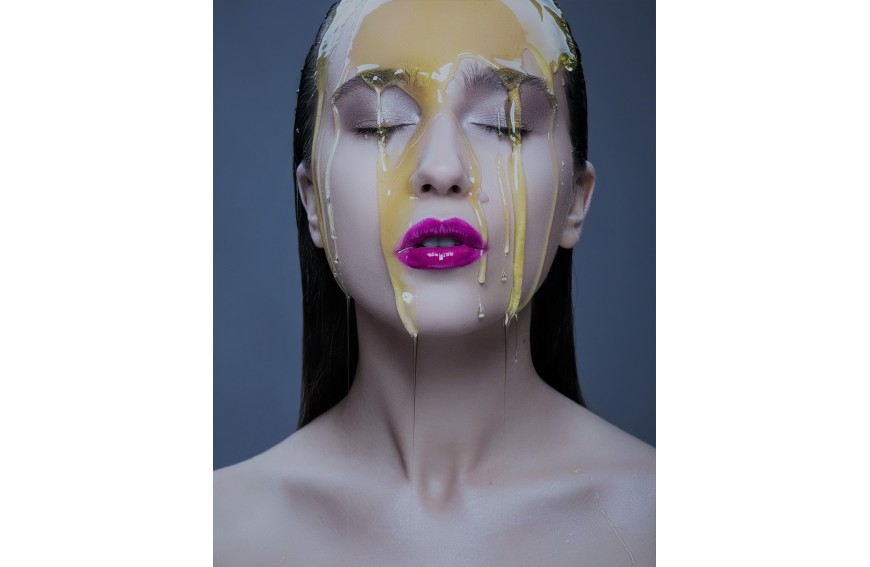 As strange as it sounds to you, the oil cleansing method is gaining more and more fanatic users who swear that they have acquired the skin of their dreams! And yes, many of them had skin with acne!
HOW DOES IT WORK
The rationale is simple, the water may be the world's solvent, but it can not dissolve oil. On the other hand, most of the dirt accumulated in our skin is oil-soluble and therefore easier to remove with oil!
Also according to the latest cosmetic methods, the best way to get healthy skin is to understand your skin, to respect the way your body works to protect it and support these efforts.
Our skin secretes oily substances (sebum) in order to lubricate, moisturize and keep any dirt on the surface of the epidermis. The daily use of common facial surfactant based cleansers, clean the skin temporarily but leave it without a trace of fatty substance. Your organization perceives this as an exposure to a potential risk, so it begins to overproduce sebum to cover its shortage. In fact, at this stage it produces a mixture rich in oleic acids, which are more viscous and make it easier to clog the pores. So, welcome black spots and pimples !!!
Cleansing with oil, if done properly, keeps the skin's oiliness at normal levels, keeping the skin clean, hydrated, radiant and healthy.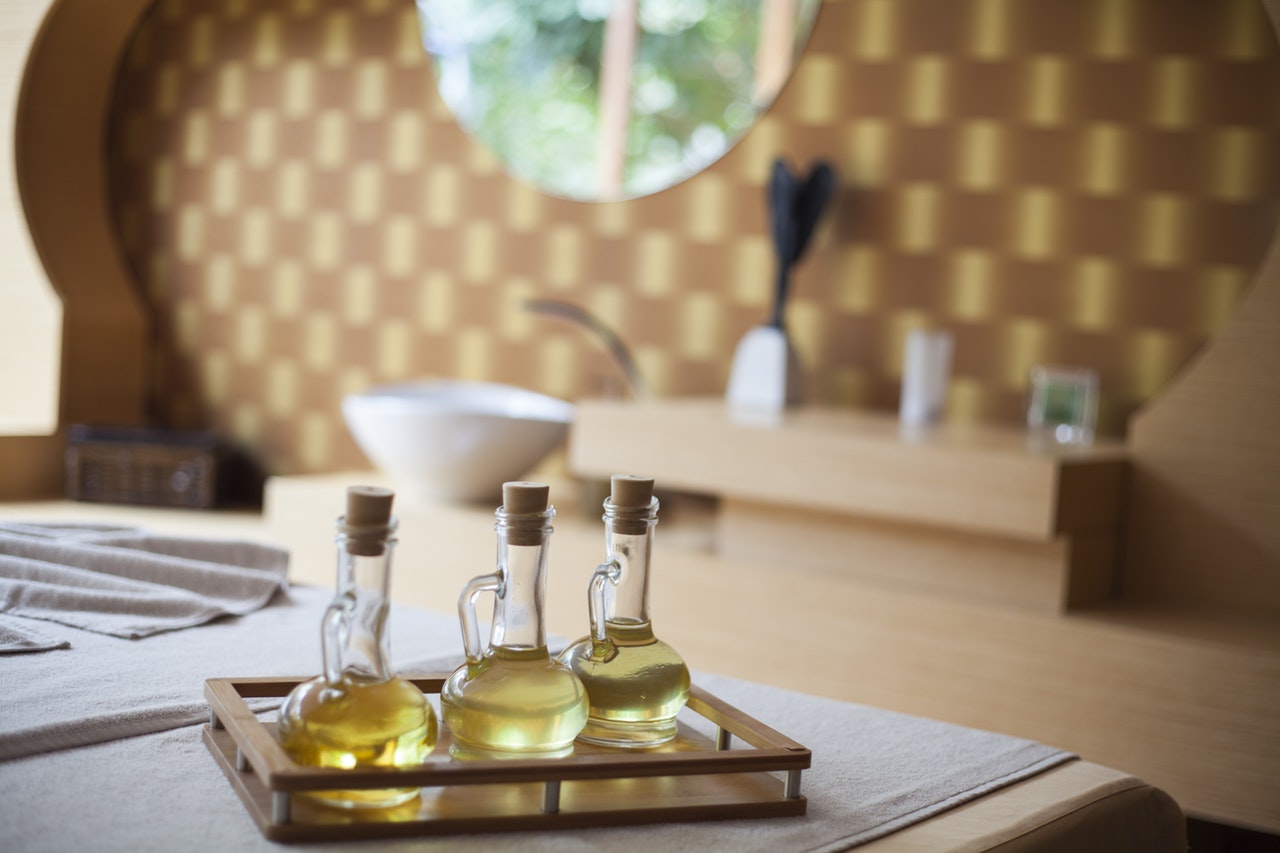 HOW IS IT DONE
You will need:
-the vegetable oil of your choice or a blend
-a natural sponge and a washcloth
-hot water
and the most difficult of all:
-10-15 minutes from your time that you will devote to pampering your skin and relaxing.
Pour some oil into your palms, and warm it ibetween them.
Massage it over your dry face (do not be tempted to wet your face first, you will ruin the whole procedure). Be a little more persistant on the eye area, especially if you were wearing makeup, but also to strengthen your eyelashes and eyebrows with the fatty acids of the oil. Massage the oil all over your face and insist a bit more on difficult spots, such as nose folds but also over areas that may have black spots.
Now take your sponge and wet it very well with hot water and massage it over your face to remove all the oil and the dirt it gathered by insisting on the difficult spots and eye area again to get rid of all the makeup, if you were wearing. Repeat as many times as you need to clean the face.
Finally, wet your towel with water as warm as you can handle and put it over your face. If you can lay your head back for a while, you will make it easier for the towel to absorb the excess oil. Stay there for a while and relaaax for 5 minutes.
You deserve it!!
That's it!! You probably do not even need to moisturize after that, but no one knows your skin as well as you do. So If you feel that you still need a little something to feel your skin as you want it, take a look at our FLAWLESS series, otherwise you're ready to go to sleep!
The following morning do your normal skincare routine, but do not overwash. You can use a good quality cold process soap or plain water
WHAT ARE THE APPROPRIATE OILS?
Now! The most important issue, which will make the difference between your skin loving or hating the oil cleansing method, is choosing the right oils depending on your skin type.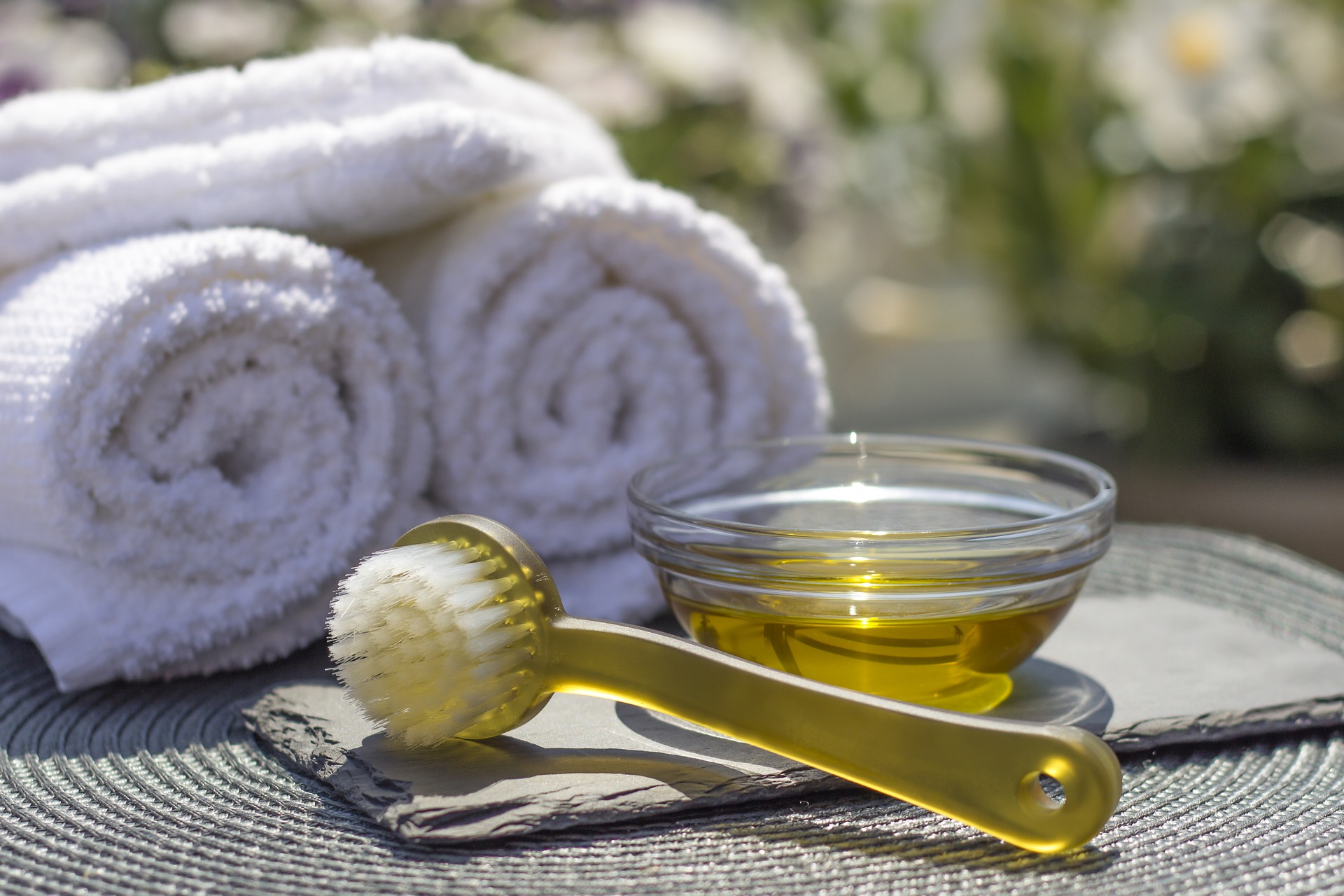 So let's see:
OILY SKIN/ACNE/ROSACEA ACNE
you need ligth oils rich in linoleic and less oleic acids.
my favorites:
-GRAPESEED OIL almost a dry oil, affordable, you will use it with many ways
-HEMP SEED OIL amazing properties if you can stand its heavy smell
-SUNFLOWER (not the rich-in-oleic-sunflower oil!) If you are not sure best avoid it completely, it is not suitable for your oily skin
-WALNUT is an excellent choice but oxidizes very quickly, so if you chose to use it purchase it by small amounts
-JOJOBA (if your pocket can withstand it)
Mix the oil you chose with CASTOR OIL in a 1: 2 or 1: 3 ratio. Castor oil is very viscous to use on its own and will also help you get a more "dry" effect on your skin. Be careful not to overuse it as it can even cause dryness in the epidermis!
ALL OTHER SKIN TYPES
Here, it is good to use more balanced oils in terms of the amount of oleic acid.
-SWEET ALMOND OIL easy to find, affordable and versatile!
-MACADAMIA OIL, a dry oil as well you can use it on your skin and hair with amazing results
or best if you love using oils as much as I do, you can make a mix of the two categories.
Also add castor oil but in a smaller ammount. A 1: 4 ratio is a good start to try but do not stand in my word. Again you know your skin better and after some uses you will determine what feels best
OLIVE OIL
I know it's a taboo to even say it, but DO NOT use Olive Oil, even if you have your own little organic olive grove and you produce the best oil in the world! The truth is that olive oil has a large molecule and is not well absorbed by the skin, so it's good to avoid using it on the face
SOME EXTRA TIPS
- the better the materials the better the result
-Essential oils: you can put MINIMUM amount of essential oils that suit your skin type
- Herbal extracts: (chamomile, calendula, lavender) are ideal for cleaning!
-the sponges / washclothes you use , you need to wash them regularly
-cleaning: remember to rinse your face thoroughly with your sponge so that you remove all the excess oil and dirt.
MY EXPERIENCE
With winter coming in for good my skin was annoyed ... I had redness, blemishes and in general my skin felt much more sensitive than usual. I spent a lot of time in outdoor work so I was more exposed to cold and wind.
For the past years, after many and bad experiences with various cleansing products, I have soaped my face once a day, usually in the morning, with cold process soap, which has this extra oil to nourish my skin and my skin was happy . Until now.
As I insist on being the no1 test-person at 111elies, I decided to experiment with this method.
I used the calendula extract I had at home without adding anything to it and a natural exfoliating sea sponge. For the eyes I used one of the make-up sponges because the other seemed harder than I wanted for the eye area. Unfortunately, I did not give myself the 5 minute relaxation with the towel on the face because I just did not have the time, but I took good care to rinse my face very well to remove all the oil and dirt.
I did not put any cream or anything else and the next day I soaped my face with one of our soaps (Safe 'n Sound) before putting on my FLAWLESS.
Even from the first day my skin felt the difference! It calmed down and the redness began to subside! On the second day, after my cream I put a drop of NUTREAT ME WELL to lock the moisture and it was all I needed for the cold and the air of that day.
In conclusion, because I rarely wear any make up, sometimes I am too lazy to do the whole process, but as a method of cleaning is definitely the most suitable for me at least for the winter.
If you have used this method, please share your experience!
If you have not done it yet and want to learn more, I am at your disposal !!
naturally yours,
Ninetta