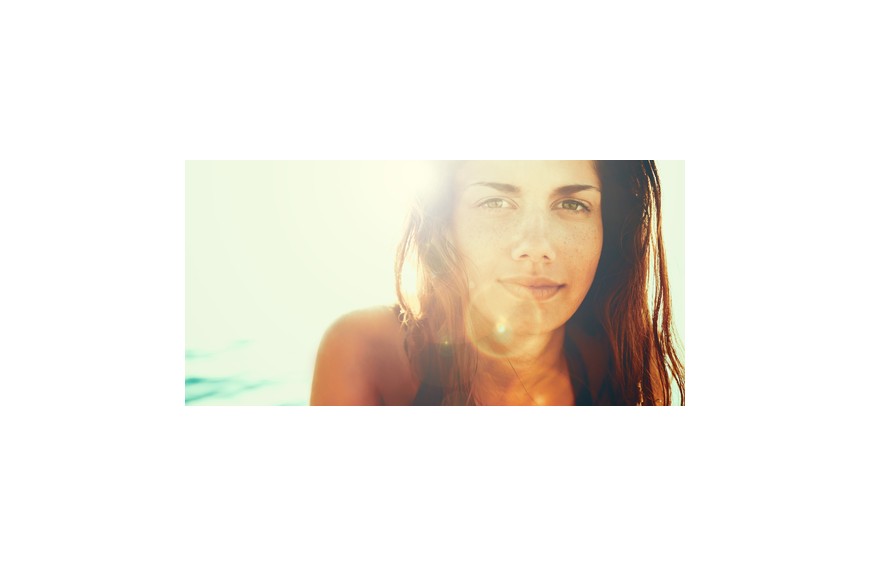 We are officialy in the middle of summer, the temperatures rise by the day, you tollerate less and less clothes on your skin, the roads are steaming, the people are steaming and you are counting the days for your holidays.
And that's not all! Your skin seems to be having a mind of its own. Oily skin seems oilier, dry skin drier. You have break outs, pimples, blemishes. And if you have acne or acne prone skin, it's even worse! You feel that no matter what you do your skin turns angrier!
Don't worry! Just a few simple changes in your every day routine might be enough to make your skin radiant again even at this time of year!
Keep it clean

Dust, sweat and heat easily lead to skin irritation which will react with breakouts, blemishes and pimples. Splash your face frequently with fresh water, at least 3-4 times a day to remove the dirt that builds up, but only use soap once a day, better in the morning or evening. Find a soap suitable for you and prefer cold process soap that is made at low temperatures keeping all active ingredients active.
          Here you will find a great variety depending on your skin type.
Exfoliate at the right time

Exfoliation 1-2 times a week is necessary to remove dead cells that can clog the pores and lead to a dull and uneven appearance. But keep in mind that removing dead cells will bring to the surface new cells that are still sensitive to external conditions and sunlight. Prefer to do your face scrubs in the evening and do not forget to use sunscreen during daytime.

We recommend our natural exfoliating sponges that remove very gentle dirt and dead cells and that also do not run out !! Just don't forget to let them to dry well between uses and put them in the microwave for 2-3 minutes to avoid bacteria growth from time to time.

If you want to double the benefit (your skin will thank you), try one of our clay masks that offer nourishment and exfoliation!

Small changes - great benefits

If you were using heavy, thick creams or balms to treat your face in the winter, it's time to turn to lighter textures so you don't overload your skin as it will not absorb them. Save balms and heavy creams for particularly dry areas on the face or body.

Also, during summer and every other season look for products that contain ingredients that do not clog the pores, especially if you have oily skin prone to acne.

Prefer lighter creams or serums for your summer care.

Here you will find our very own FLAWLESS creams, suitable for any type of skin with oils that won't clog your pores and here our miraculous SKIN CORRECTOR HELIXir serum!

Dryness.

You may think that in the summer your skin can't suffer from dryness but you will discover how wrong you are after your vacation when your skin begins to peel and become rough.

Don't forget to moisturize and hydrate and especially if you have dry skin, take advantage of the shower time to lock in moisture. Before you even step out of the shower, just a few drops of dry oil on your face and body skin will make a juge difference in hydration and elasticity. Trust me, you will see the difference from the very first time. Do not forget to apply it to the edges of your hair too. Summer is a chalenge for your hair too!

Here you can find our NUTREAT ME WELL all purpose dry oil with a combination of incredible oils, herbal extracts and essential oils

Learn to love Aloe and Panthenol!

Loaded with antioxidants, with anti-inflammatory action and very refreshing, Aloe is ideal for all year round and especially for the summer. Along with the replenishing and healing power of panthenol, they create the ideal skin care ally for face and body so that it endures summer's challenges.

We too love these two ingredients. You will find them in all our cosmetic formulas! Take a look here

And of course, the BASICS!

Sun protection, enough hydration, proper nutrition. I won't say more, I know you know!
So how about you? Do you have any tips or hacks for your summer skin you'd like to share?